30.01.2021
30 Janvier 2023:Brodway World
Bel article sur Serge LAMA dans le Broadway World à l'occasion du prix qui lui sera décerné ce dimanche 5 février à 20h00 au Cinéma Club de l'Étoile.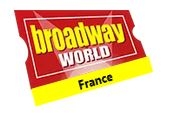 Serge Lama Receives The Festival Napoleon Honorary Award For His Musical NAPOLEON
French chanson icon Serge Lama receives the Festival Napoleon Honorary Award for his musical "Napoleon" in Paris.
The Napoleon Festival celebrates Napoleon through Film Screenings, Conferences, Performances, and Ceremonies in the elegant setting of the Cinema Club de l'Etoile in Paris. Created by baritone and producer David Serero, this Festival returns for its second edition with an even more extensive program over two days. The first edition was crowned with success with the exceptional presence of the actor Christian Clavier, who received the Prix Napoléon d'Honneur and the most eminent Napoleon specialists, including Mr. Jean Tulard, Thierry Lentz, David Chanteranne, Jean-Pierre Osenat.
In February 2023, the Napoleon Festival returns with an even richer program which will take place over two days: Sundays, February 5 and 12, 2023, at the Cinema Club de l'Etoile, near the Arc of Triumph. The Festival also includes a film competition in which awards are given on February 12 during the Award Ceremony.
Serge Lama has been one of the most famous French singers since 1960. He is the author of many unmissable hits such as "Je suis malade", "D'adentures en adventures," "Les ballons rouges," and so many other unforgettable hits. At the start of the 1980s, Serge Lama began writing a musical devoted to Napoleon Bonaparte. The music is by Yves Gilbert and the arrangements by Roger Loubet. A double album was released in September 1982. The musical, directed by Jacques Rosny, was staged at the Théâtre Marigny from September 20, 1984, to June 1986 and was followed by a tour throughout France and then in Quebec. In 1985, Serge Lama won the prestigious Brigadier Prize for his Napoléon. This is one of the oldest French trophies in the field of theatre, which rewards what the jury considers "the theatrical event of the season." In total, more than one million entry tickets will be sold. One million spectators will be reached at Salle Wilfrid-Pelletier at Place des Arts in Montreal, where the musical, renamed Napoléon-Lama, will run for several weeks in 1988. This show will be presented more than 1,500 times in front of almost 1.5 million spectators. Unprecedented success for a musical in France!
Today, Serge Lama puts an end to a career of almost 60 years, and he offers us an incredible final album entitled "AIMER," which highlights the theme he will have privileged throughout his life, love. Therefore, he is an extraordinary artist, talented performer, and a man of heart whom we want to reward this evening with the Honorary Napoleon Prize to thank for his exceptional cultural contribution. Serge Lama, you are part of French heritage. Thank you.
After the presentation of the Prix Napoléon d'Honneur to Serge Lama, the latter will sit down for an exclusive interview, with David Serero, around the musical Napoleon.
David Serero said: "Serge Lama is a timeless icon of French music and song. He is an artist who is an example through his desire to create and be close to his audience. His masterful work "Napoleon" must be listed in the French musical heritage. So it is quite natural that I chose to reward him for his exceptional contribution to culture and this important work I hope to stage in Paris and New York. I also thank Luana Santonino for her help and professionalism."